Digging Holes
Heavy fog. I can't see anything outside my ring of trees. Dripping wet. The guys made it up thew mucky road in their 2-wheel drive truck! I'm impressed. Then I slog around, my boots twice their size with heavy clay mud. They dig with the auger then jackhammering the limestone in the fog. By the end of the day they have half the poles in.
Later that  night, the canyon had captured the fog in its stony arms. I remember my conversation with Steve, the foreman. He's my height, lithe, with beautiful posture, terrible teeth, and a twinkle in his eye. He is soft-spoken. He emanates kindness. I like standing beside him, saying little, gazing at the barn site, happy with it, happy with the fog, the day, the men, the project, with my life. I tell Steve about the ravens choosing the site. He nods, but who knows what he thinks.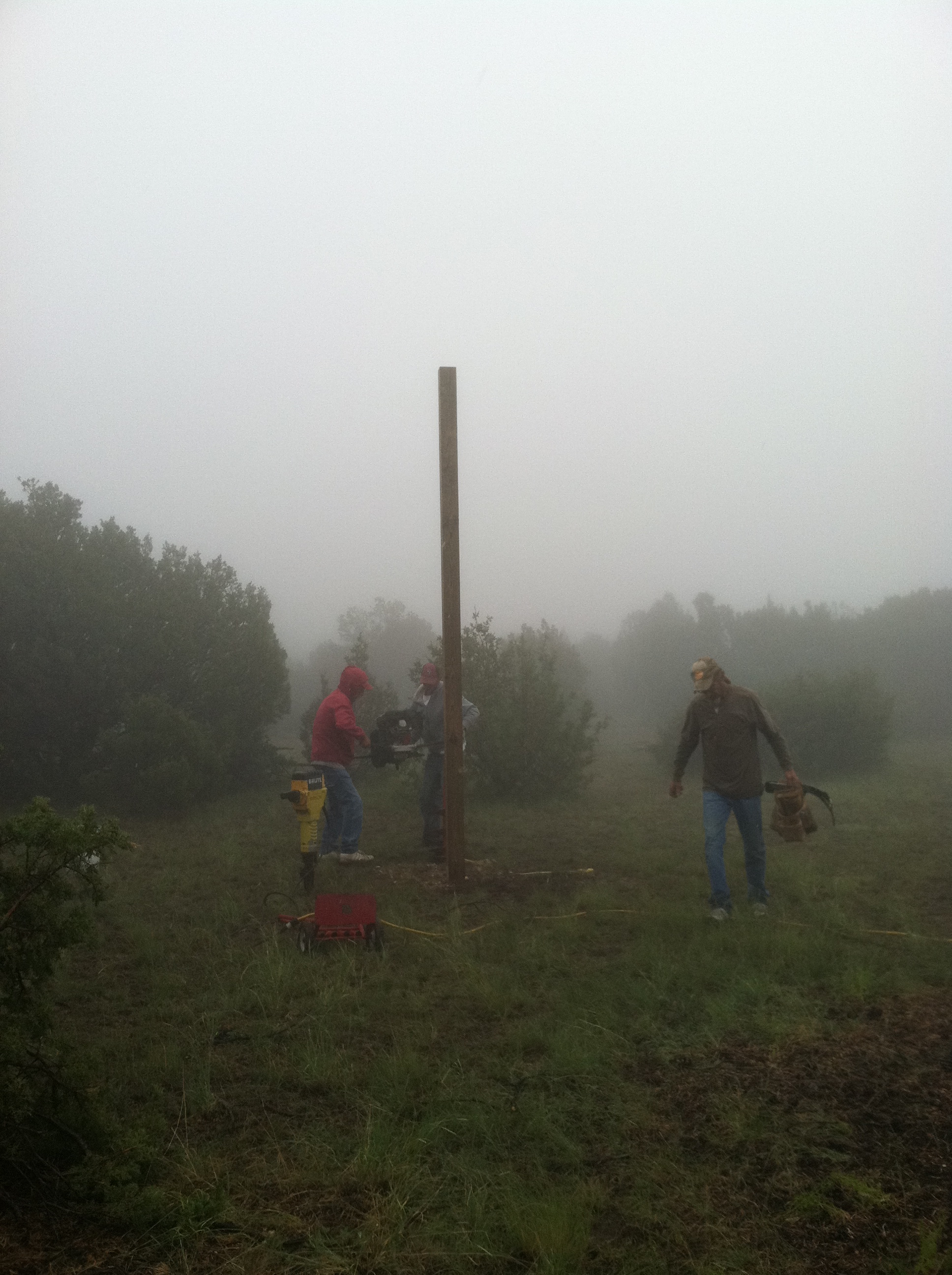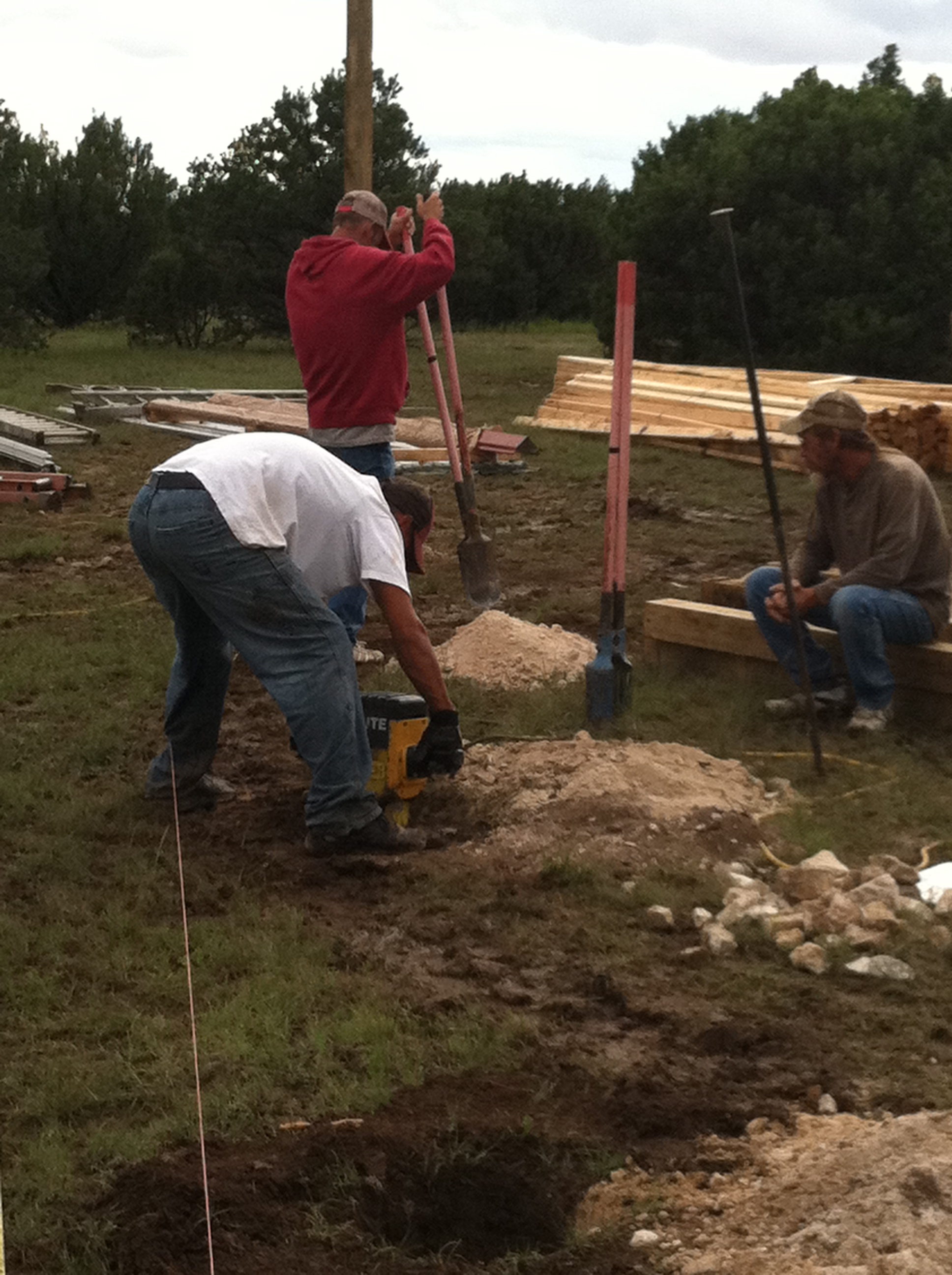 Setting Poles
The sun came out. The crew finished digging the holes and now set the poles, standing them upright, filling around the base of each. They are deep in the ground.
I brought them some Trader Joe oatmeal chocolate chip cookies. Juany returned my container later. "We et 'em all up!"
At sunset I stand on the road and look into the site. All the poles are set, standing vertically now, every ten feet. They ring the full footprint, like Stonehenge. Like a temple. I feel a surge of joy. I walk into the site. The 2X6 lumber that will form the wall supports lie along the ground delineating where the walls will be. Jackhammer, sawhorses, shovels, hammers, saws litter the enclosed space. Despite this, I see the dance space; it is a beautiful dimension. I can see that the shed will be perfect for a sleeping room on the SW corner and a summer kitchen with a long wooden table toward the NW for people to eat and prepare meals, or just sit and talk. I see where the slide doors will open in the back, and which tree I will prune a bit so it grows into a shade tree like the one on Rocky's land beside what used to be the stone schoolhouse form the Depression era. I turn and look and pace around in the golden late afternoon light. A home for my work.