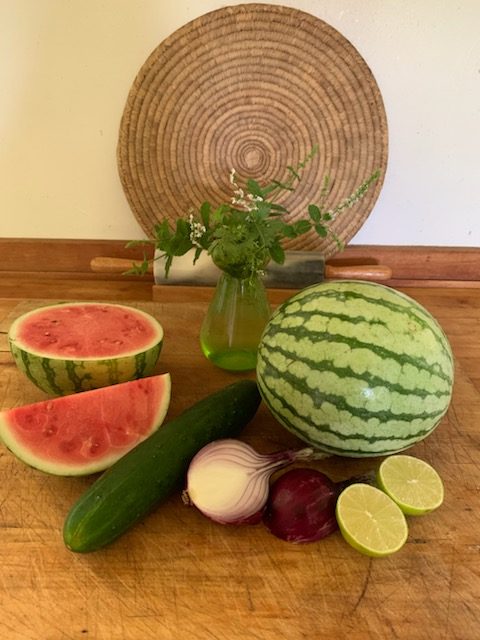 This cold soup is perfect for hot days and for internal cleansing and refreshment.
Ingredients:
4 cups diced  watermelon (with seeds removed)
1 cucumber, diced
1 cup diced red onion (about half a medium red onion)
2/3 cup chopped fresh cilantro leaves
1/2 cup chopped fresh mint leaves
zest and juice of 1 lime
NOTE: 1 yellow Bell Pepper can be substituted for the red onion 

1. Peel the cucumber and onion
2 Remove seeds from the watermelon ( and peppers if using)
3. Remove the stems from the mint & cilantro – only use the leaves
4. Juice the lime and strain out the seeds
Finely dice all the ingredients, and gently toss together with the fresh lime juice until combined. 
Serve immediately, or cover and refrigerate for up to two days.