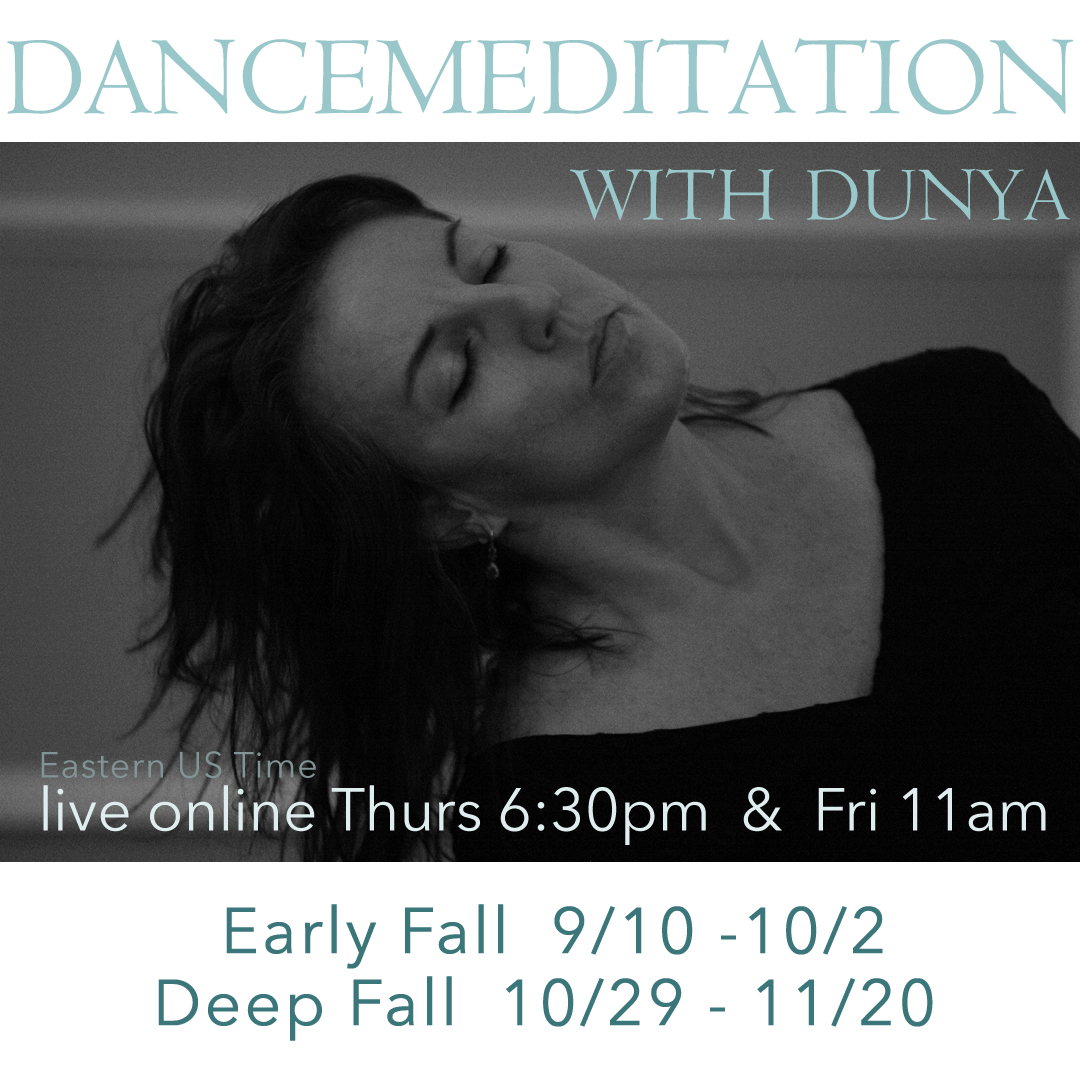 Thursdays on Eastern US Time 
6 – 6:30 Prelude time with music for us to settle into meditation mode
6:30  – 8 Dancemeditation workshop with Dunya
I will extend the Thursday session a small amount to attenuate rest, sitting quietly, or reflective writing at the end while still in a collective connection.
8 – 8:15 Postlude music
Fridays on Eastern US Time
10:30 – 11 Prelude time with music for us to settle into meditation mode
11 – 12:15 Dancemeditation workshop with Dunya
12:15 – 12:30 Postlude, a chance to unwind with music and/or use the chat function.
Once again, you are welcome to attend Thursday only or Friday only.
Deep Fall Series Oct 29 - Nov 20
Four Thursdays, 10/29 – 11/19
6:30 – 8pm Eastern US Time
Four Fridays, 10/30 – 11/20
11am – 12:15pm Eastern US Time
Save the dates. Sign up coming! 
Live Online
Sliding Scale Donation $16-$100 per course is access for all four sessions.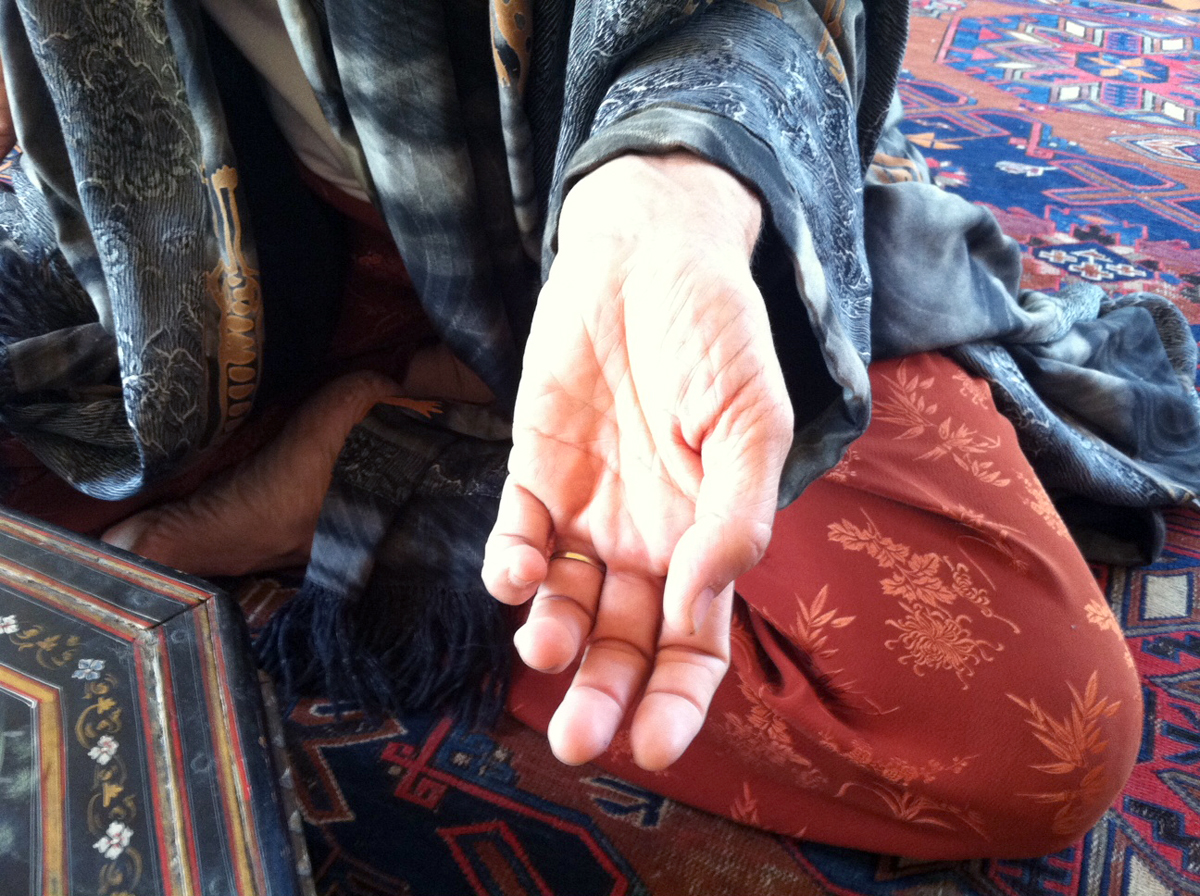 "Coming out of solitary confinement and relating to others has not been easy for me. But I cannot imagine a sweeter and kinder group of people to help me make that transition. Participation in the Dancemeditation classes has been a wondrous gift." – A.
"I love how we settle in— I now pick what to wear, repair my eyes, maybe pick a necklace…." – P.
"I am in love with the journey…I'm learning something very deep, something words would never cover…" – K.
"I was tickled…by 'it all,' the infinite in everything…Especially me & my experience."  – J.
"Thank you for guiding this beautiful  practice. I'm surprised at the depth of the meetings with myself.  Then joy follows as the parts are expressed and open." – D.
"These Dancemeditation sessions have meant so much to me.  I am deeply grateful to you for making them possible for us all to be together while going down deep.  It is hard to describe what I have been experiencing.  The veil work really helps me to access my heart body and I am filled with gratitude.  This "meditation play" is helping me to nurture myself and to feel the softness of my animal self." – S.
Dancemeditation™ is both solace and stability. More important, it answers the necessity of entering our Creative Unfolding now. We will focus on a few simple, rich moving meditations to sink down a couple of notches inside the self, touching Self, followed by time to move on our own, digesting and integrating the openings. Most sessions include rest in one form or another. The energy passing through the online portal is quite powerful, amplifying our individual efforts, supporting us. Without words, with beautiful music, with eyes open or closed, in the continual flow of breath awareness, we move through the crust of harried worries and into our huge spiritual intelligence — the powerful Dancemeditation™ process of Relaxation, Receptivity, Reciprocity and Rest.
Meditations include: Breath Dances, Rocking, Sufi Hand Dances, Deep State Movement Meditations, Veil Companion, Vibration & Wave Form Motion, Deep Rest.