Join us
for the Year's End Dancemeditation Retreat!
When:
December 27th – 30th  10:30am -4pm
Where:
Old Woods Hole Fire Station, 72 Water St., Woods Hole, MA 02543
Cost:
Four Full Days $360
In dark winter, Dunya's Dancemeditation Year's End Retreat shines its warm, bright light into the heart of our every cell. Come experience embodied self-care, healing, and self-connection. Come bask in the beauty of your deepest self and the good company of one another. This event is open to all!
Dancemeditation™ regenerates, heals, connects, and transports us to embodied presence again, and again. Dancemeditation™ helps us trust ourselves. We move through the crust of harried surface worries and into our huge spiritual intelligence. Body speaks to us from the flow of our most Original self, freeing us from habitual patterns, and increasing our awareness of embodied present-ness. Without words, with beautiful music, with eyes open or closed, in the continual flow of breath awareness, we weave our inner and outer space and ignite our spiritual heart. Dunya's powerful teaching guides participants into their depths, their aliveness, their presence.
Slow Movement, Breath-based Movement, Whirling, Somatic Exploration, and more.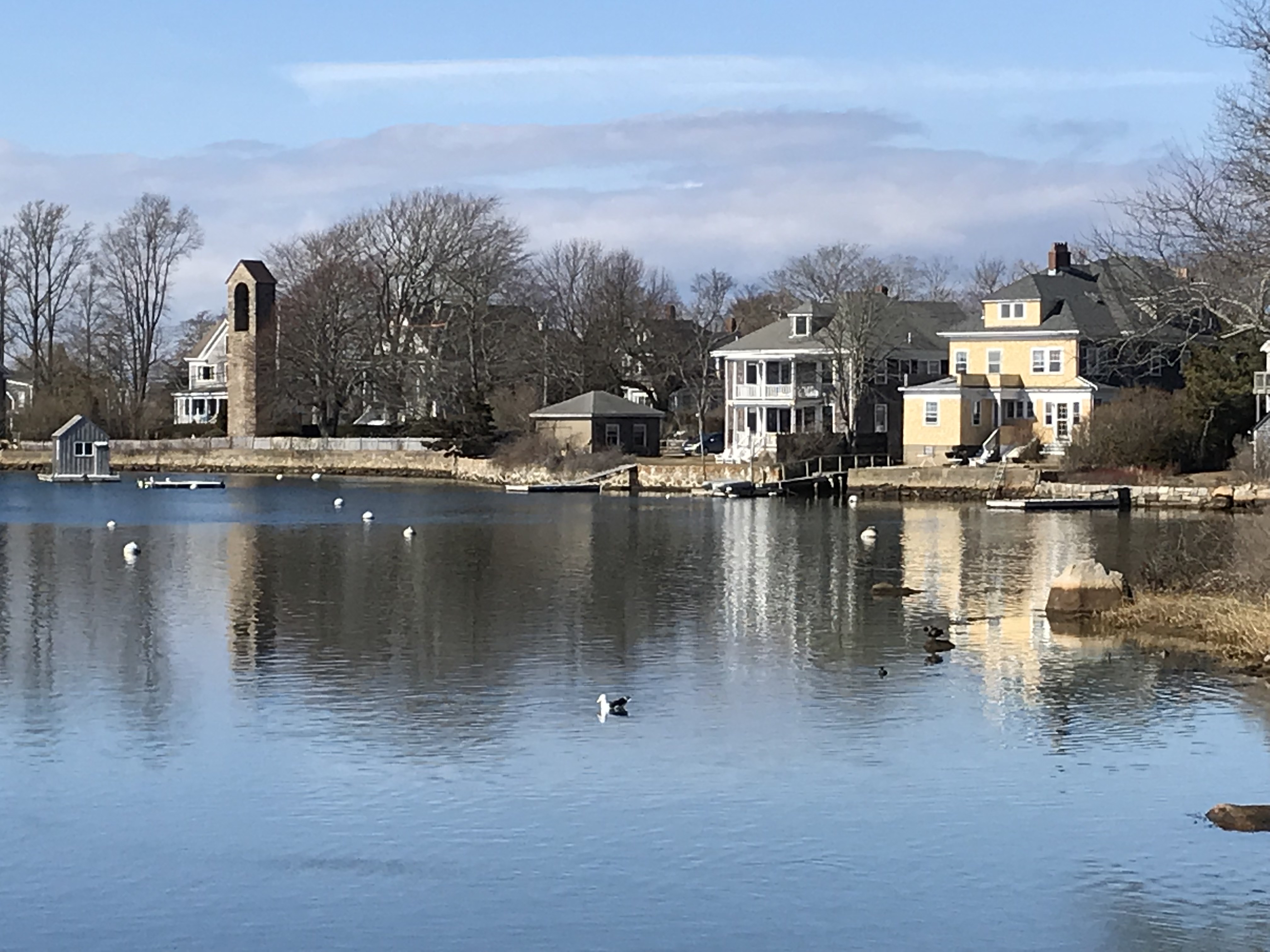 Woods Hole, a small fishing village perched on the Atlantic Coast, is a major scientific research hub as well as popular tourist destination for its seaside beauty and old world charm. It is also a quiet haven for Dancemeditation. Our event takes place in the upstairs studio in the Old Fire Station in the Village center on Eel Pond.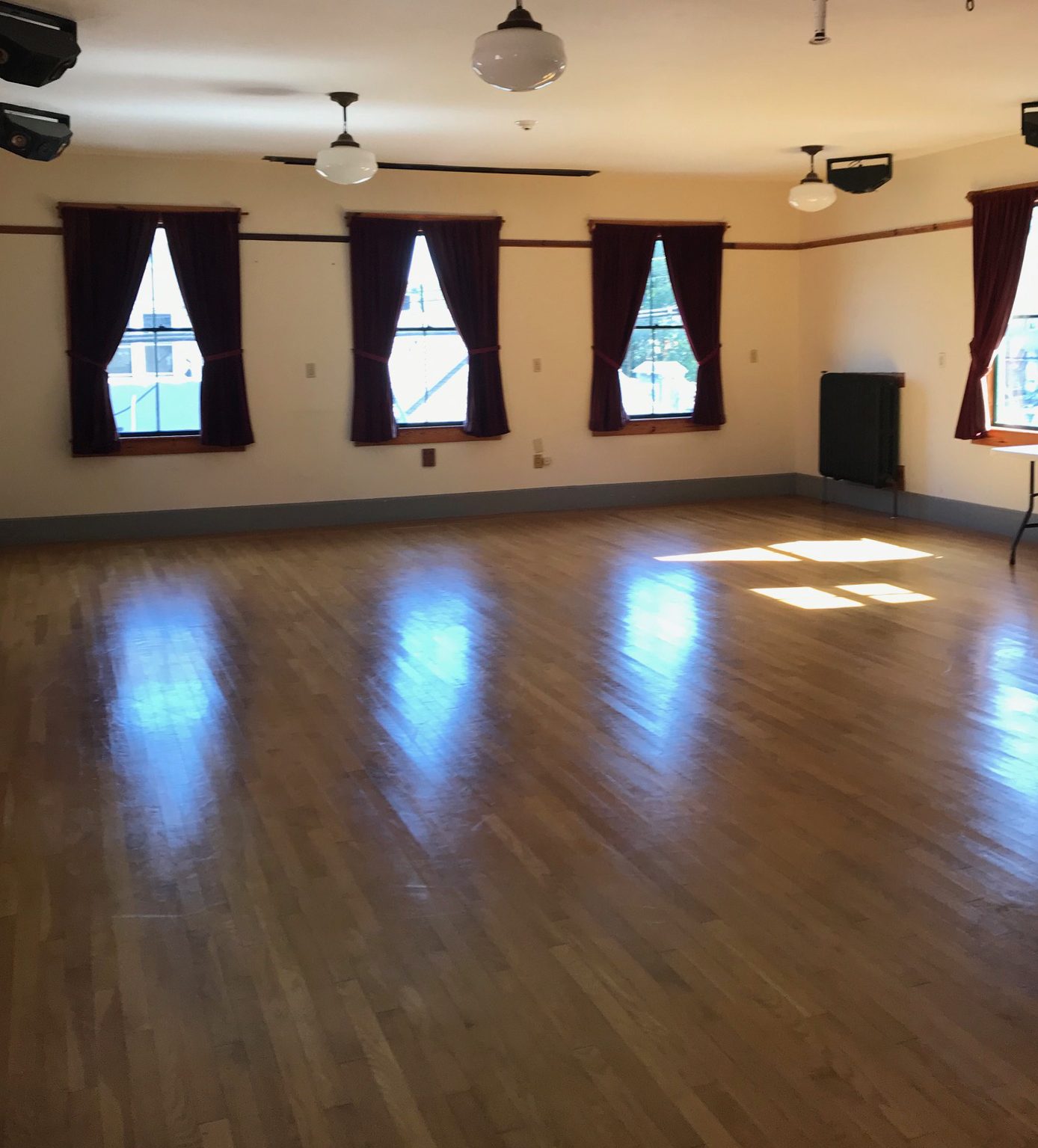 The Old Fire Station at 72 Water Street is a beautiful wood-floored studio, with lots of old-world charm and current-day comfort. It is upstairs where, at one time, the on-duty village fire brigade slept above the fire truck garage, with cozy old fashioned radiators, a tidy kitchen to make tea (sorry, no fridge), and a new bathroom. The Fire Station is conveniently located within easy walking to the bus terminal, Woods Hole Market, coffee shops, and restaurants. We are right on the water, sea air swirling around us ~
Travel: Fly into Boston Logan Airport, take the Peter Pan Bus or P & B Bus directly to Woods Hole. (About 2 hours.) It has pick ups at all terminals downstairs outside of baggage claim at stops labeled Scheduled Bus. Woods Hole is the final stop. You'll be at the ferry dock and from there it's a short walk to the Inn and Old Fire Station. There are several excellent eateries for breakfast. If you are driving, there are many area hotels open in the off-season.
Lodging: If you travel by bus/air without a car, there is an Airbnb in Woods Hole in walking distance – "wooded studio apartment in Woods Hole village" – small gray cottage with blue trim. Erika is the host. The Woods Hole Inn is also walking distance. Both these book up quickly over New Year's!
For those driving, participants in recent retreats have enjoyed The Heights Hotel on Grand Ave. in Falmouth Heights, about 10 min drive from the Fire Station, and the Woods Hole Inn in Woods Hole Village. Many local BnBs, hotels, and inns continue to book throughout the holiday period.