"Profound ideas, expressed in startlingly evocative language."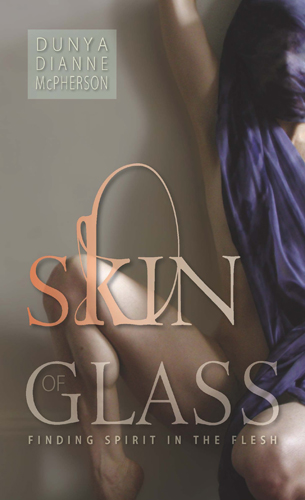 "A mystical page-turner! I read 'Skin of Glass' in two days all the way through, wishing, as I read, that there was a way I could inhale this book instead, draw this feast of story into me sooner, faster, more vividly… Its intimate poetic prose paints brilliant color and life; I feel it filling in the mesh of who I am, like water clinging to the holes in a sieve."
– Jenna Woods, author  of  The Dancing Cymbalist
"Dunya, I've almost finished reading your book 'Skin of Glass'. It is maybe the most extraordinary work I've ever read. Its exploration of every fiber of your spirit and your body and your universe is honest, ecstatic, loving and intelligent. Your mastery of so many rhythms of words has me wanting to dance. Thank you." 
— Robert Manz, Fine Art Photographer 
"Dreamy, deeply searching, and so smart kinesthetically, this book beautifully punctuates poetic narrative with startling reality checks––school, food, father, shrink, guru, and other juicy reveals. As the memoir becomes more intensely 'Sufi', she journeys through organs, bones, muscles, delving into an 'other' realm of thinking. A wondrous and thought-provoking excursion."
— Janet Mansfield Soares, Professor of Dance Emerita, Barnard College, Columbia University
"Memoir, prose poem, erotic journey, mystical discourse and cultural commentary—Dunya's brave book also launches a new genre of writing from the body. It is a book sorely needed by a culture disembodied by fascination with electronic devices. Dunya's sensuous writing will draw you in from page one. You will travel inside her body, within her shadows and glory, as she recounts her spiritual quest. The urge to devour this book for its content is almost irresistible. But you'll receive more from Skin of Glass, if you read slowly enough to let the author's rich language fire your neurons and seep into your flesh and blood."
— Mary Bond, MA, author of Your Body Mandala, Balancing Your Body, & The New Rules of Posture
"If you have ever longed to dance, if you have danced, if you are a seeker, this book will touch you and open your awareness to the majestic inner landscape of our being."
— Laurienne Singer, MA. Faculty, Los Angeles City College dance department
"Skin of Glass integrates narrative memoir with an almost microscopic focus on individual parts of the body (eyes, legs and crotch, spine, ovaries) in a way that does justice to the particularity of each subject area while also deriving rich and resonant literary metaphors for each of these "bodily stations." In fact, one has to return to Elizabethan conceptions of the "body politic" to find such ambitious use of the body-as-literary metaphor. Dunya's writing moves effortlessly from the particularities of subjective sensation to a more objective and generalized meditation on the significance of those somatic experiences. These are profound ideas, expressed in startlingly evocative language."
— Roger Copeland, author of  Merce Cunningham: The Modernizing of Modern Dance
"Dunya eloquently expresses how exploration of body awareness opens doors to understanding, not just of movement and skill, but also about the essence of being. Hers is a searing story about negotiating between life in an exotic enclave of rarified mystical practices and life in the "real" world, where the search for love and healing is no less mysterious. Her tale offers insights and inspiration on every page."
— Christopher Pilafian, Lecturer, Department of Theater & Dance, University of California, Santa Barbara
Dunya's intense passion for dance took her from a small seaside New England town in 1972 to the Juilliard School in the heart of NYC's vibrant, edgy art scene. A decade later, healing from a serious injury, she turned away from a successful performing career and retreated to a monastic mountaintop community directed by a charismatic Iraqi Sufi Master––a sojourn that opened a mysterious, beautiful inner world, and an understanding of dance as moving prayer. Her path became Dancemeditation.
Part dance memoir, part erotic memoir, and part guidebook, this rich account of life in the body takes dance beyond performance into a transformative realm where the physical, emotional and spiritual powerfully entwine.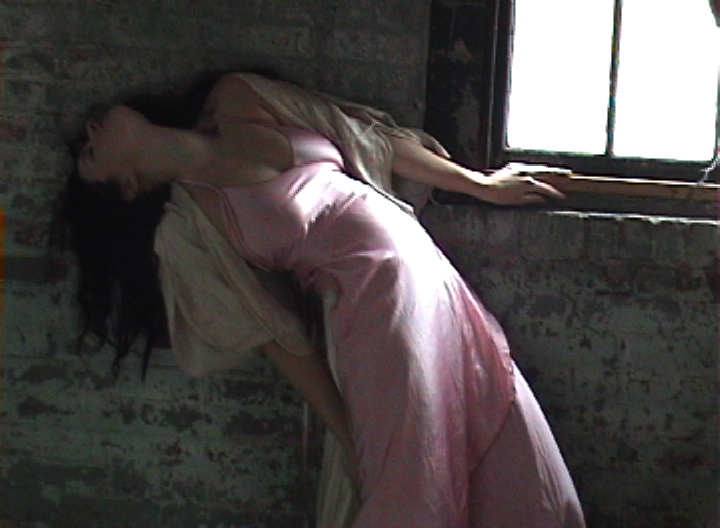 Table of Contents
Part One: Formation
1. Blue Eyes
2. Sufi Eyes
Part Two: Sensation
3. Legs & Crotch
4. Spine
5. Ovary
6. Skin
Part Three: Circulation
7. Blood
Glossary
Reading List
I lay on a body worker's table many years after having had the disc between two neck vertebrae crushed nearly to nothing, paralyzing muscles that lift my arm. The body worker's hands performed angelic voodoo, unearthing a deep sigh from my tissues; I'd been fretting without realizing it. Though I had recovered from my paralysis as much as possible, I would never be able to lift my arm properly and continually sought to understand the significance of my injury. A succession of chiropractors and physical therapists over time had assured me the injury was too severe to self-inflict, even through the abuse of professional dancing. I must have had an early childhood trauma. Had I been dropped on my head? Been in a car accident getting whiplash? Could it be forceps delivery? My mother has said none of these happened in my childhood.
I floated in ease as the body worker worked; the room felt distant, my body gargantuan. My skull fell open and little thoughts skittered into corners like ants from an overturned anthill. Half dreaming, the veils between worlds momentarily parted and I saw a shape in my neck. It hovered like a filament of smoke. It was an energetic insignia, a physical karma, curving delicately. I knew, was certain, that I'd been born with this shape in my neck. As I lay dreamily there, I perceived the invisible shapes that structured and moved my life on subtle strata.
For many years, this shape in my neck had been a spiritual choke chain collar. When I was too rambunctious or misguided, the Shape, understanding what I could not, twined inside my vertebrae, torqued them off their axis and snapped me back at the head stem. Eugene O'Neill said, "Man is born broken. He lives by mending. The grace of God is glue."
I was apparently born in one piece, toes, fingers, and heads all accounted for, the potential of my life ready, imprinted in my core. All I had to do was listen and obey a flawless pre-destined flow, but I couldn't resist fighting my destiny and so got injured. If O'Neill was right, however, my destiny was to resist destiny. My injury was designed, inevitable, the outer edge of subtle calligraphy drawn inside my body's energy by a Mystical Hand containing both my breaking and my mending.
I've experienced my twisted neck as bait in a love story, a beacon whispering beautiful code. It has hushed me down, sinking me beneath surface senses to a luscious lair. My Love waits there for our tryst in the abandoned cloister with walls falling and Bittersweet vines overtaking.
The body worker had long since left the room. I'd been sleeping, without shape. My eyes drifted open, sifting a ceiling out of shadows. An edge of blanket grazed my bare throat, lifting then touching as I breathed, the way the cat's tongue licks her kitten clean.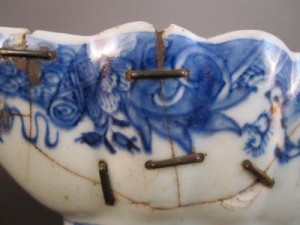 Helix
And I whirl, my feet sliding against a wood floor, at the edge of my view, my left thumb tip intruding its stillness into the room's blur as my feet pulse in a pivot, stepping into the stirrup of beats, seeming to know how to place themselves onto the trail to turning center. The singer's voice rises in a long plume so that my heart, thick as an udder of milk, weeps whirling rain. A sugar syrup explodes through a small oval in my chest, and now Divinity pries my heart walls wider until I cry, as I always cry, coming home to this feeling I can't remember with my mind, never understanding how it works.