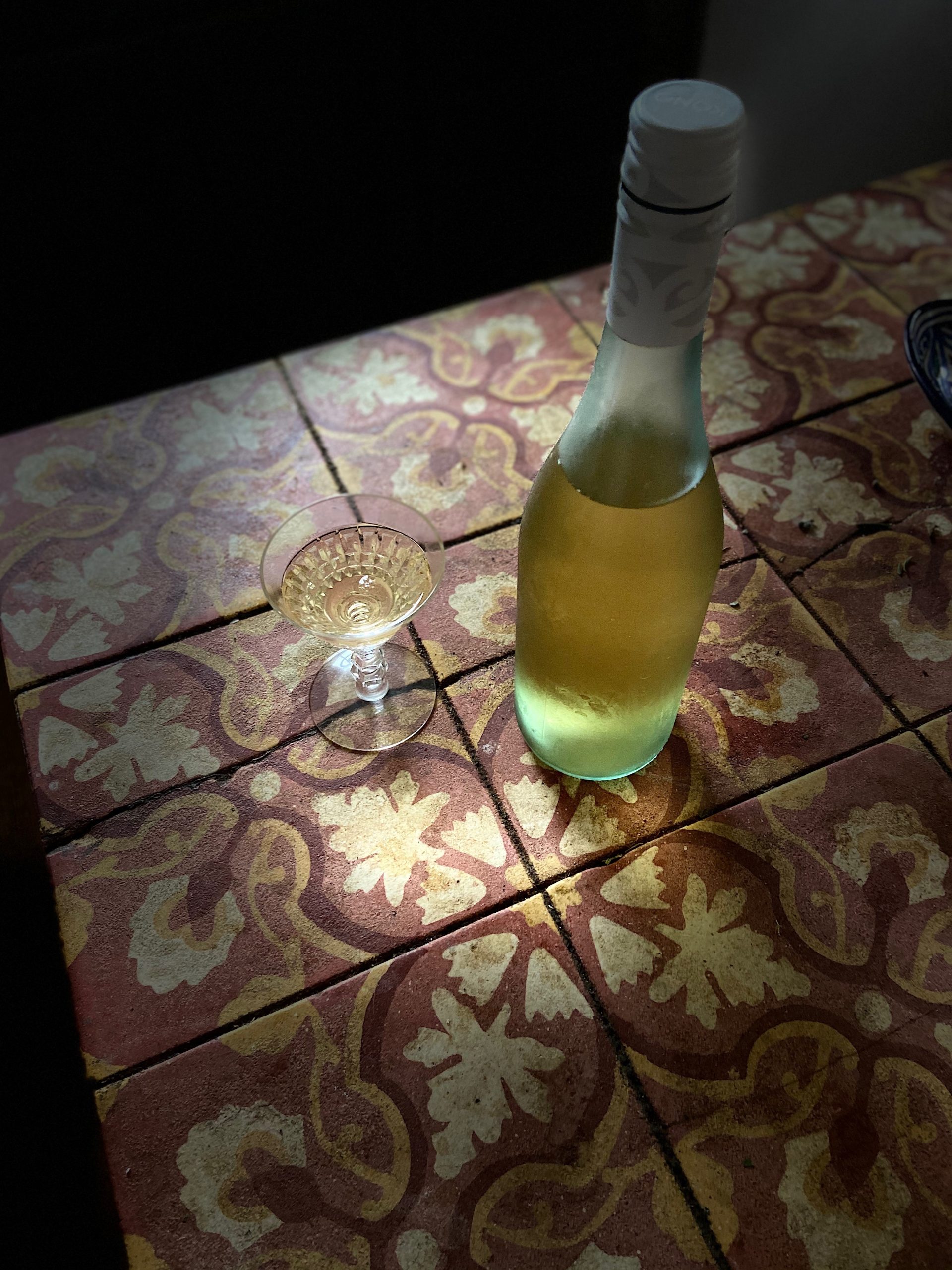 I've come up with this tea to fight depression and inflammation. I'd drink it for its healing power alone, but then I couldn't believe the flavor! Exquisite. Sublime.
Ingredients
fresh basil leaves
dried or fresh bay leaves
fresh or dried mint leaves
fresh or dried stevia leaves
Proportion: 1/3rd basil; 1/3rd bay leaf, 1/3 mint & stevia
Preparation
Steep in a teapot for 10′ – 15′. (It's best not to overbrew.) Drink it right away or strain it into a separate container.
Iced
Ice it for afternoon consumption during the heat of the day. It is caffeine-free so won't your disturb sleep. In fact, it helps assure a smooth sleep.
A little story...
I happened to have basil, mint, and stevia growing in my deck garden, but soon it will be time to harvest and dry them. The bay leaves were a windfall. I was walking home from the beach and someone had just trimmed their bay bushes; an enormous heap of cast offs lay by the roadside, so I took several full branches home. They dry easily. I have them stored up for winter.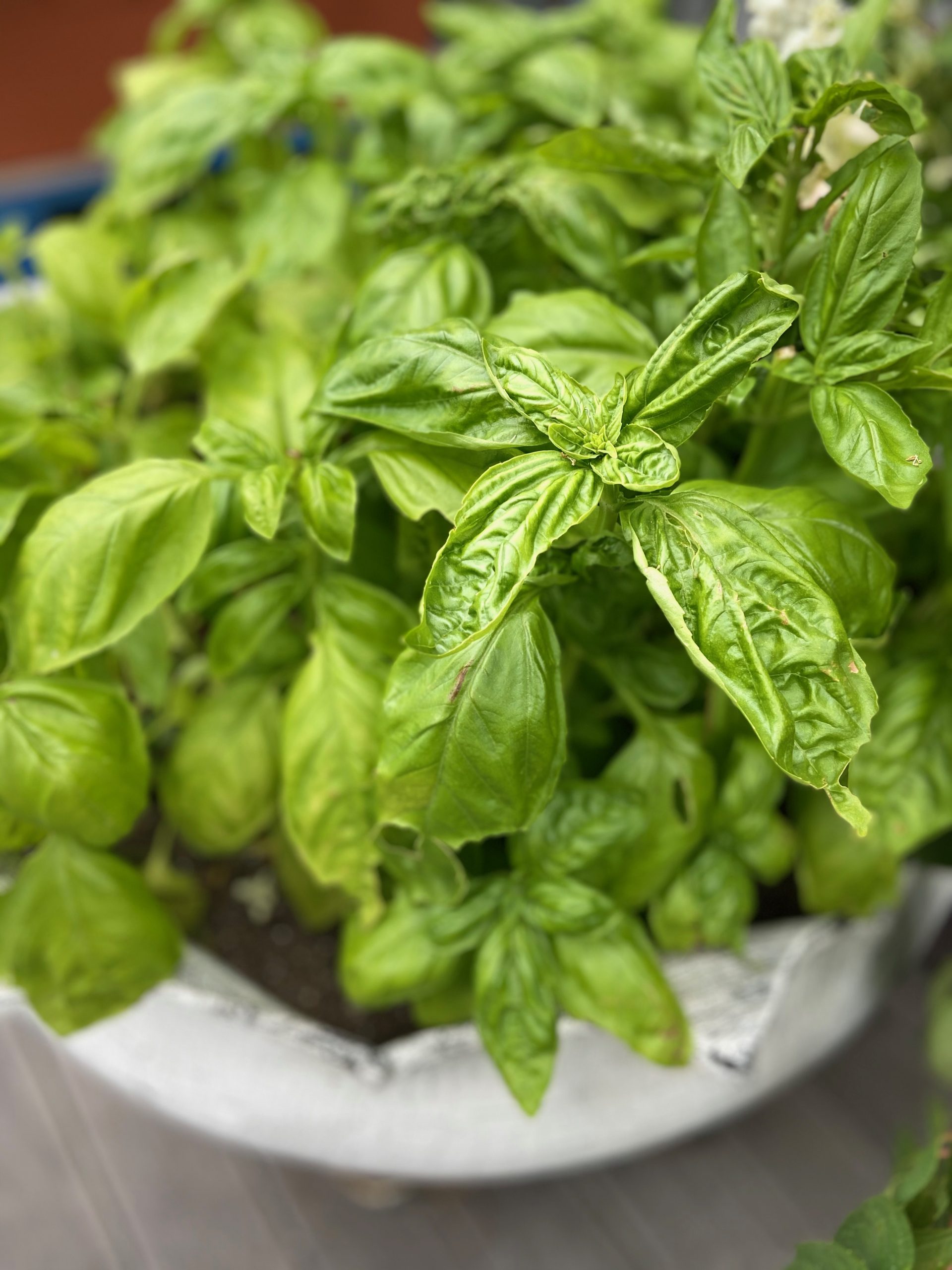 Benefits of Basil (Holy Basil): fight depression, anti-inflammatory, helps soothe arthritis or fibromyalgia, aids digestion, fights free radical activity, supports liver function and helps detoxify the body. One of the oldest known herbs, basil's healing and healthful properties have been the most treasured knowledge across the world.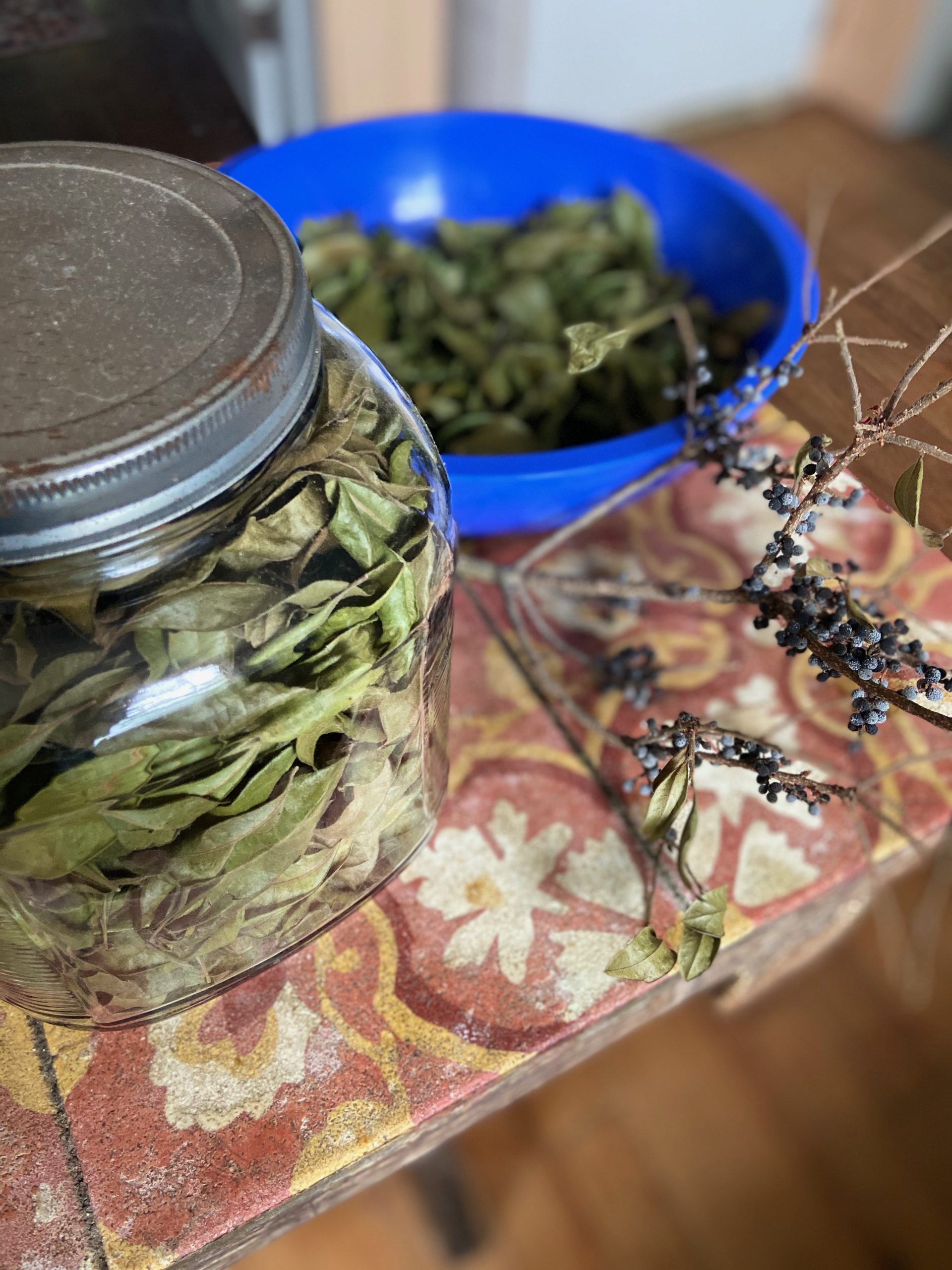 Benefits of bay leaf tea: Bay leaves are a rich source of vitamin A, vitamin C, iron, potassium, calcium, and magnesium. They have been proven to be useful in the treatment of migraines. Bay Leaf contains enzymes that help to breakdown proteins and digest food faster, helping to calm indigestion.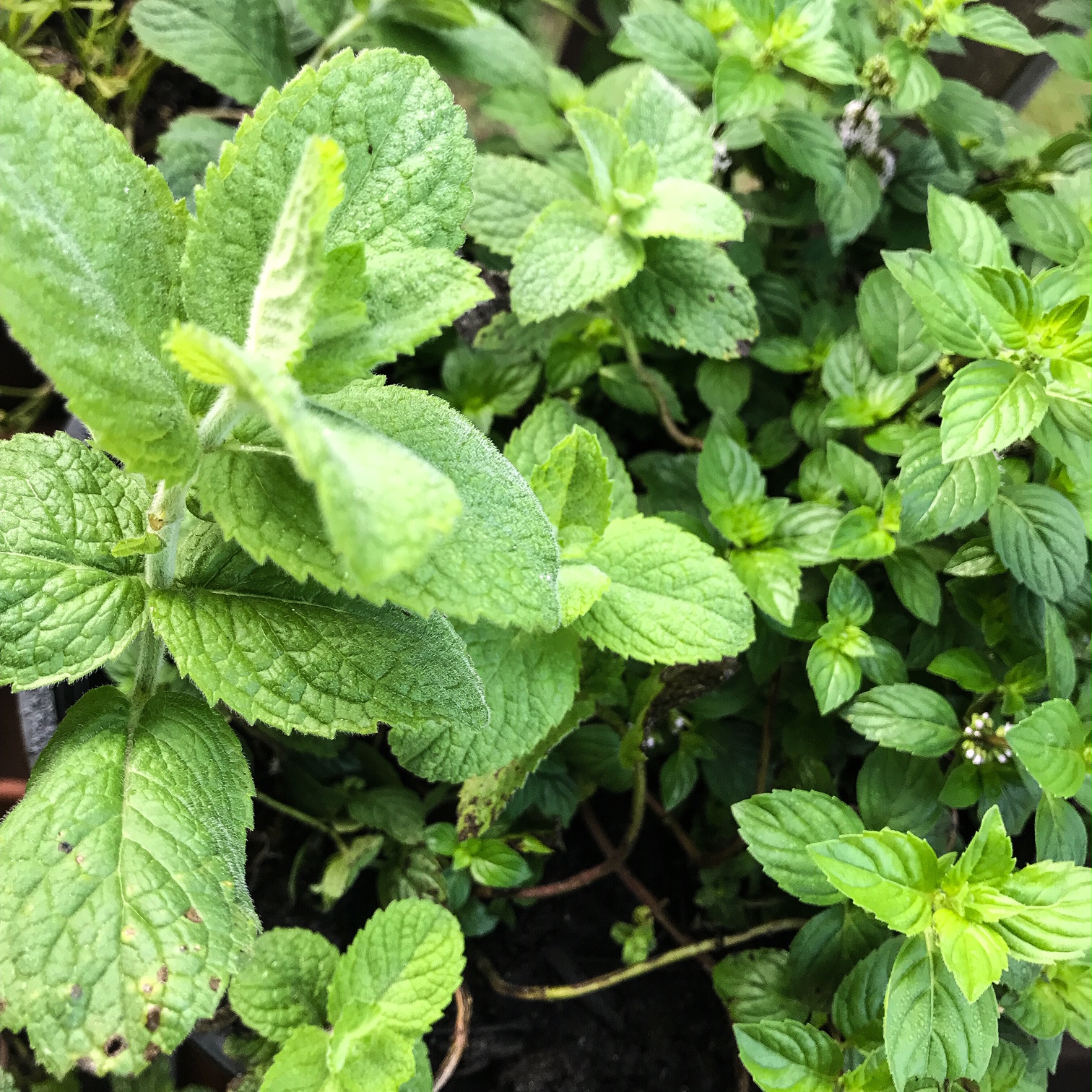 Benefits of mint tea: Mint has antibacterial and antiviral properties (immune system support), supports mental clarity, eases indigestion and nausea, has antioxidant properties, and soothes headaches.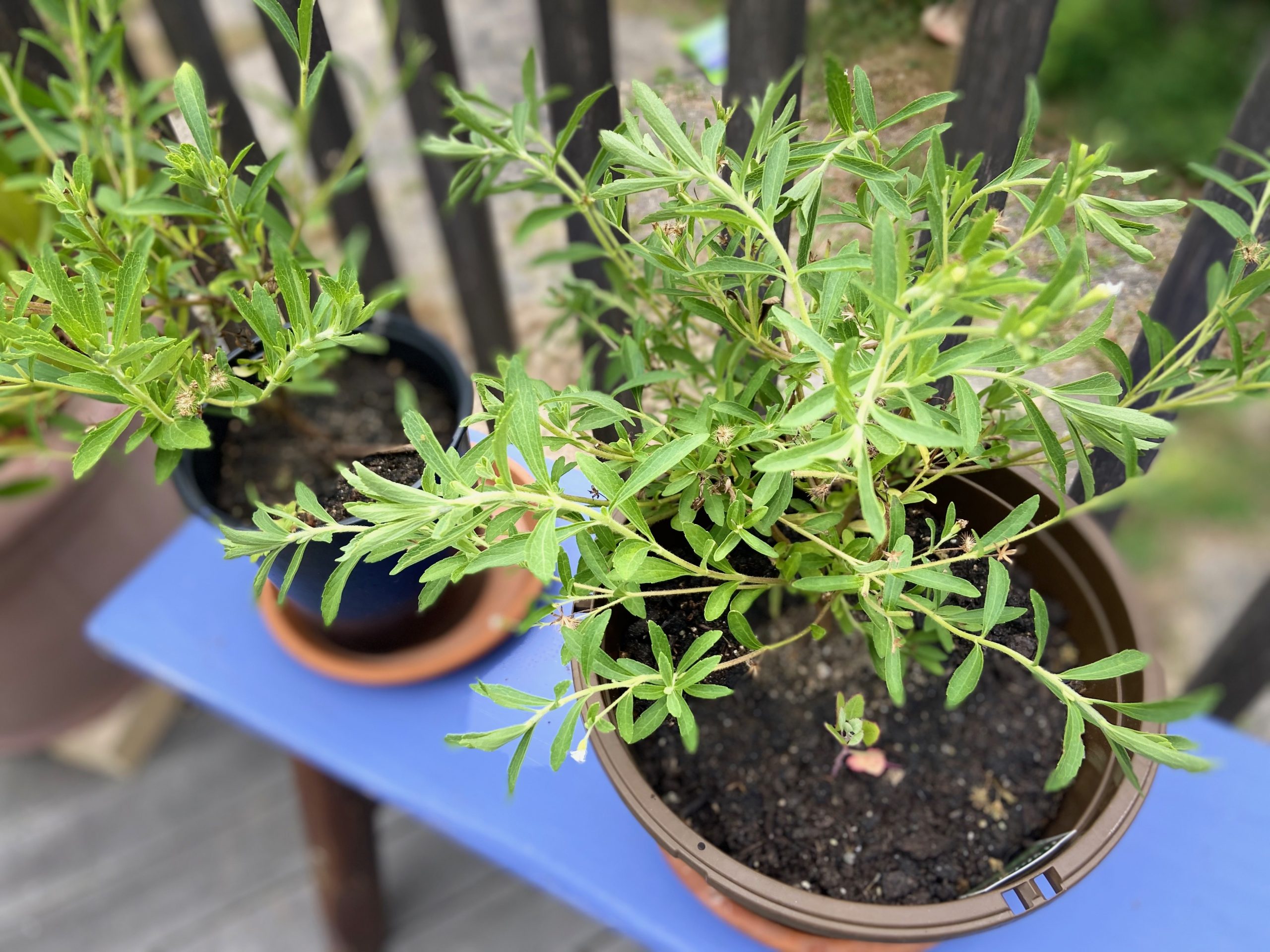 Benefits of stevia: Stevia is an intensely sweet-tasting plant that has been used to sweeten beverages and make tea since the 16th century. Non caloric.