Vegetable soup from scratch is delicious, surprising, nutritious, satisfying, and simple. For truly dimensional flavor, use a Soup Stock in your Soup Base. You get to use up all the odds ends and create a magical savor. Here are the steps for making vegetable soup.
Step 1
First, make stock from peelings and scraps. Stock is highly nutritious, utilizes the entire vegetable, and tastes better.
Step 2
Next, make a base of either stock or water, onions, and salt.
Step 3
Last, add a few specific vegetables and herbs to create a delectable soup.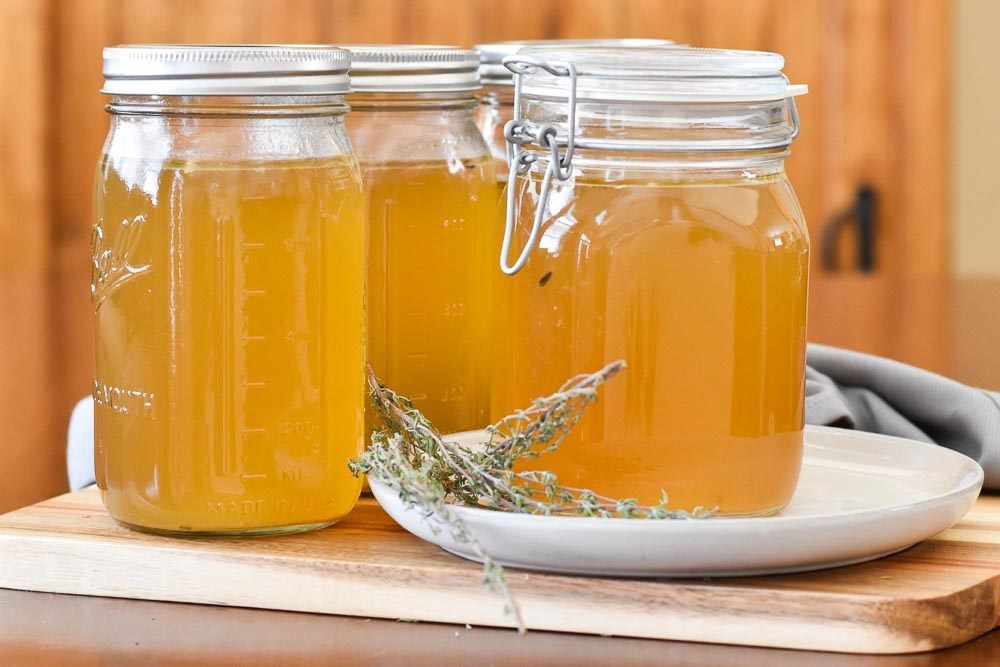 Soup stock can be made whenever you prepare vegetables and have peelings, tops, skins. Any part of any vegetable is usable—onion skins, radish tops, carrot & potatoes peelings, green pepper stems, lettuce stumps, celery tops, to give you an idea. Parts of the vegetable you don't normally eat are fine for stock. Collect these in a glass container and refrigerate until you're ready to boil up the stock.
Ingredients
Water
Peelings and ends from the preparation of organic vegetables
Step 1
Boil the peelings and ends from vegetable preparation for one hour.
Step 2
Strain. Keep the clear liquid which is your stock. It will smell hearty or spicy depending on what went into the pot. Use this right away or pour it into a glass jar and refrigerate, ready for cooking grain or soup. Compost or discard the limp and now colorless fibrous stalks and stems.
Ingredients
Stock or water
Onions
Salt to taste
Cook the onions in the stock or water until they turn translucent. Use this as the base for Vegetable Soup (or Brown Lentil Stew.) You can also add leftover vegetables that need using up. It is fine for these to dissolve; they will create a 'creamier' Soup Base.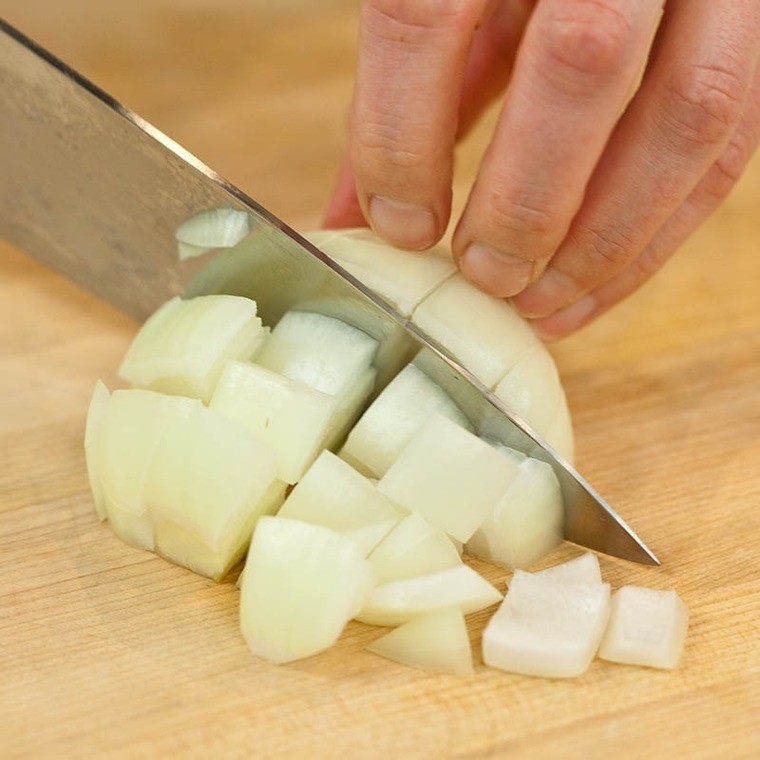 How to Make Vegetable Soup
Ingredients
Soup base
One or two predominant vegetables
Herbs
Step 1
Combine ingredients. Bring to a boil.
Step 2
Reduce heat and simmer until the vegetables are soft but not dissolved.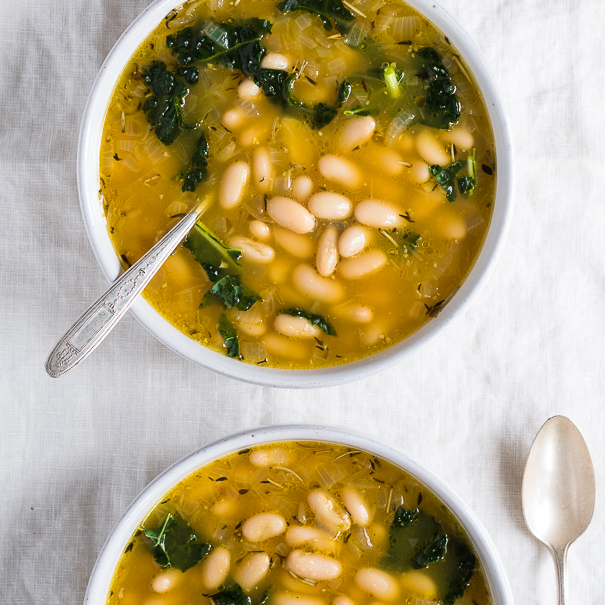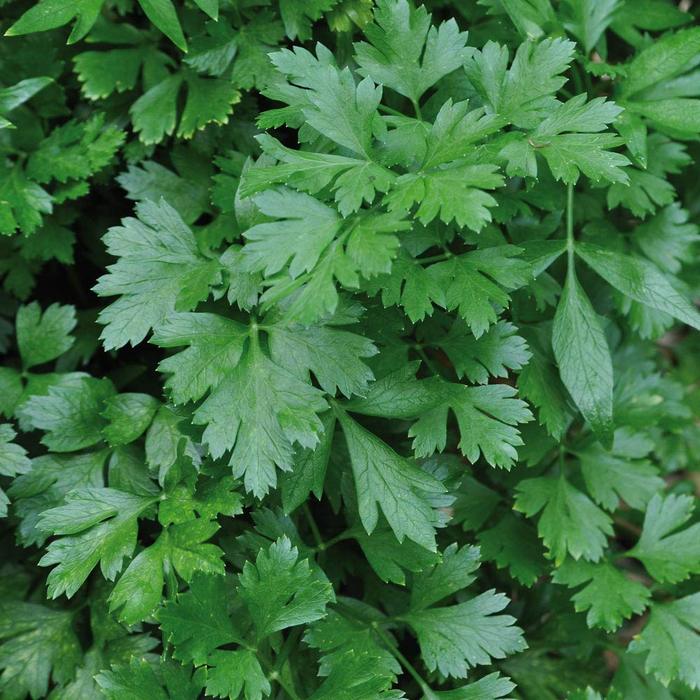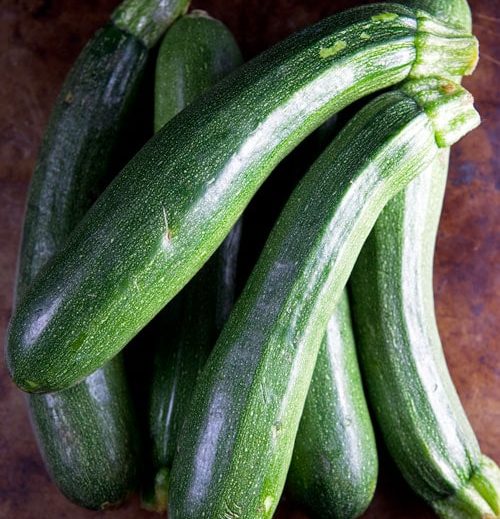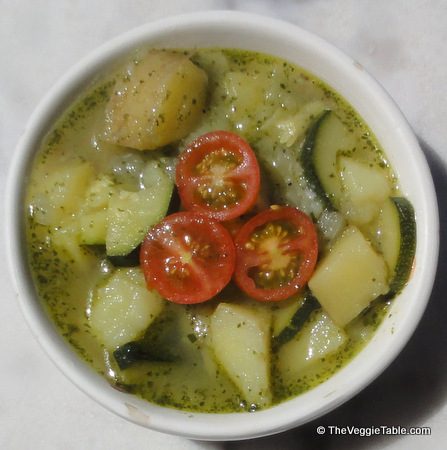 Soup Base
plus potatoes, carrots, celery, & thyme.
Soup Base
plus zucchini, tomatoes, mushrooms, & oregano.
Soup Base
plus carrots, celery, millet, & cilantro.
Soup Base
plus summer squash, sweet potato, & rosemary.
Soup Base
plus mushrooms, potatoes, cooked cannoli beans, & dill.
Soup Base
plus zucchini, celery, cooked chickpeas, & parsley.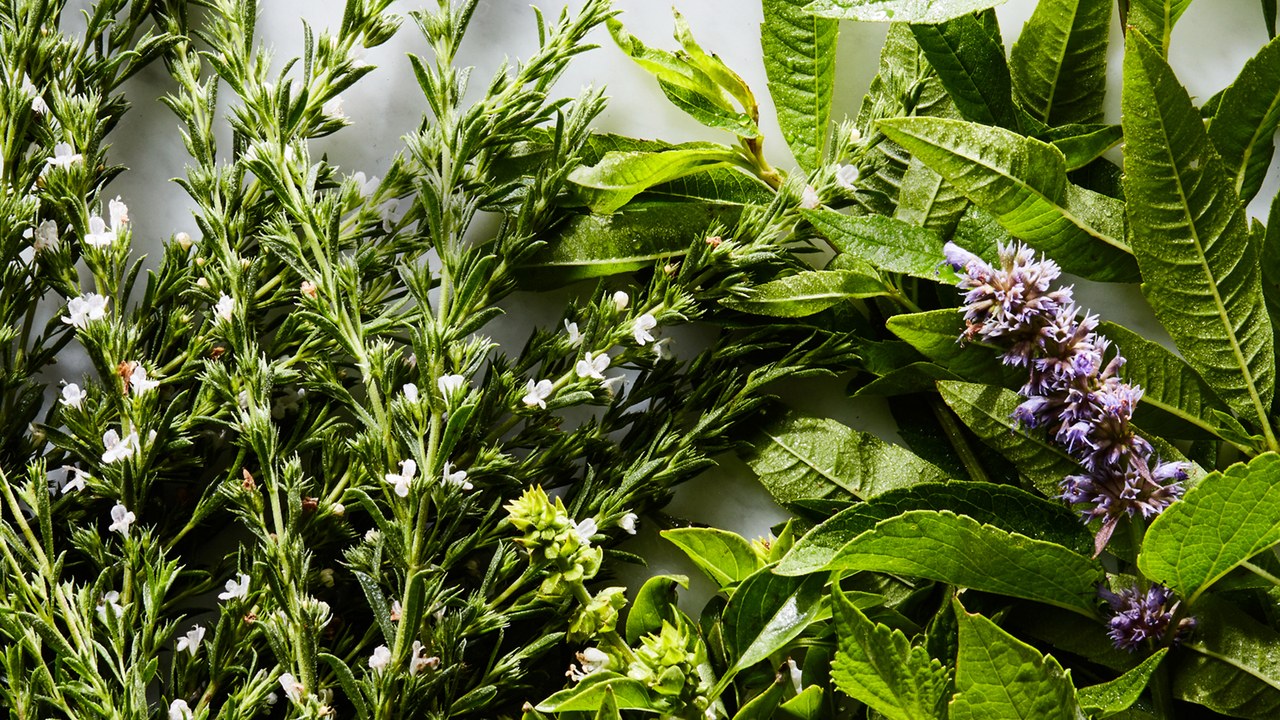 Herbs
thyme
oregano
cilantro
basil
dill
Roots
carrots, potatoes, onion
Squash & more
zucchini, mushrooms, tomatoes
Grains & Beans
beans contribute protein, grains fiber