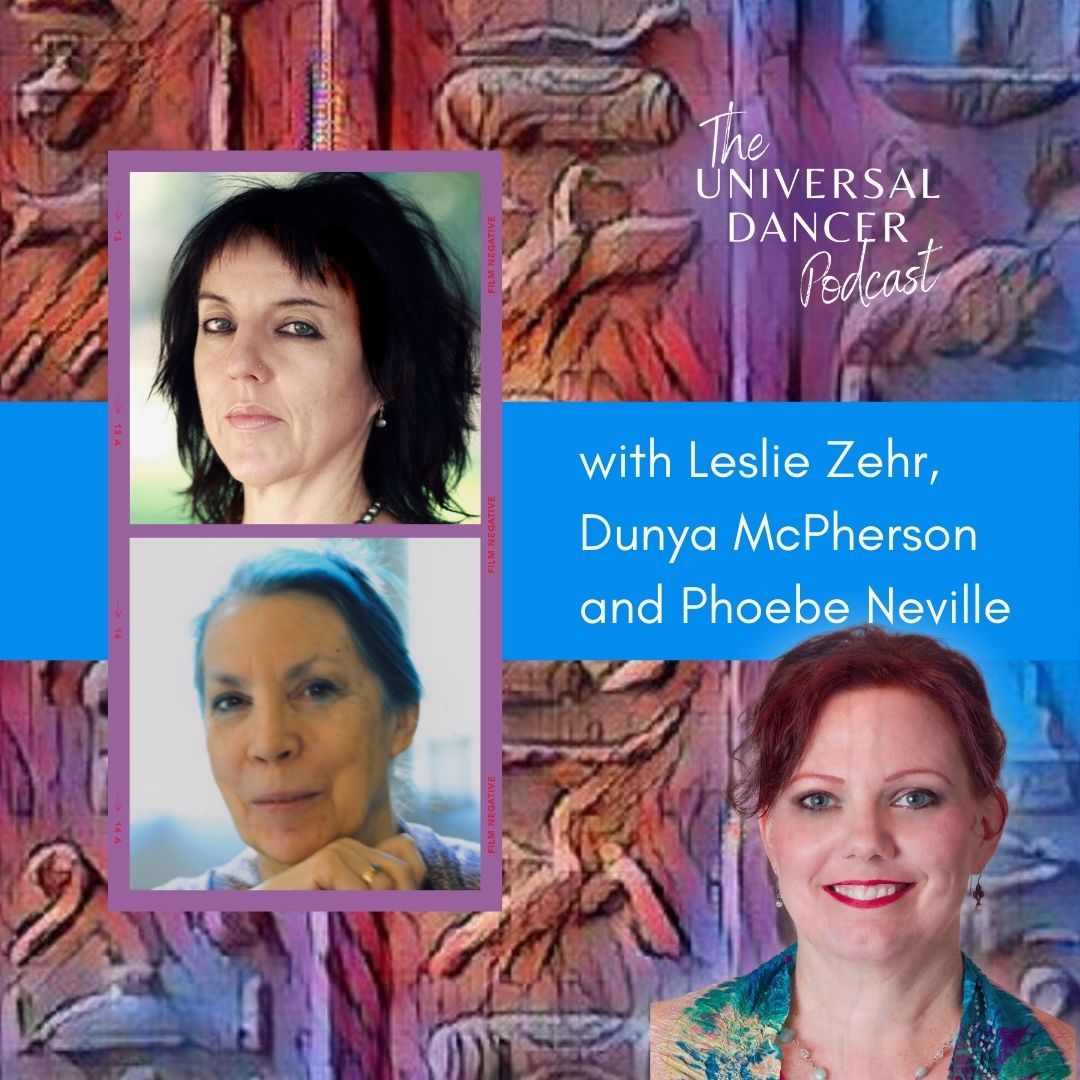 The Universal Dancer Podcast celebrates its first year of podcasting with a special event. Joining host and author Leslie Zehr was the first guest from last year, Dunya McPherson, Founder of Dancemeditation™, and Phoebe Neville, a dancer, Buddhist practitioner, and a Certified Teacher of Body-Mind Centering®.
Leslie and her guests take a deep dive into the importance of dance and embodiment in a spiritual practice. What a fantastic group of knowledgeable women—lots of insight to be shared. These women with different dance and spiritual backgrounds all arrived at the same point—surrender, joy, coming home.
They spoke about:
How their dance transformed from performance to a spiritual practice

The many-faceted aspects of the shadow

Working with the shadow through dance

The ability to both give and receive through the dance

The role of consciousness in the dance

The many levels of working with veils and other props

Our more profound ability to interact with the environment in the dance

Moving to "the place of unknowing."
In addition to the thoughtful conversation, there was much to be celebrated. Leslie announced the line-up of guests for the podcast's second season. Dunya spoke about her newly released book Sojourn the Inner Heaven: Movement Meditations for Awakening.
The replay is available on YouTube as well as all major podcast platforms.