"No matter how much you already know, you will learn more in this book."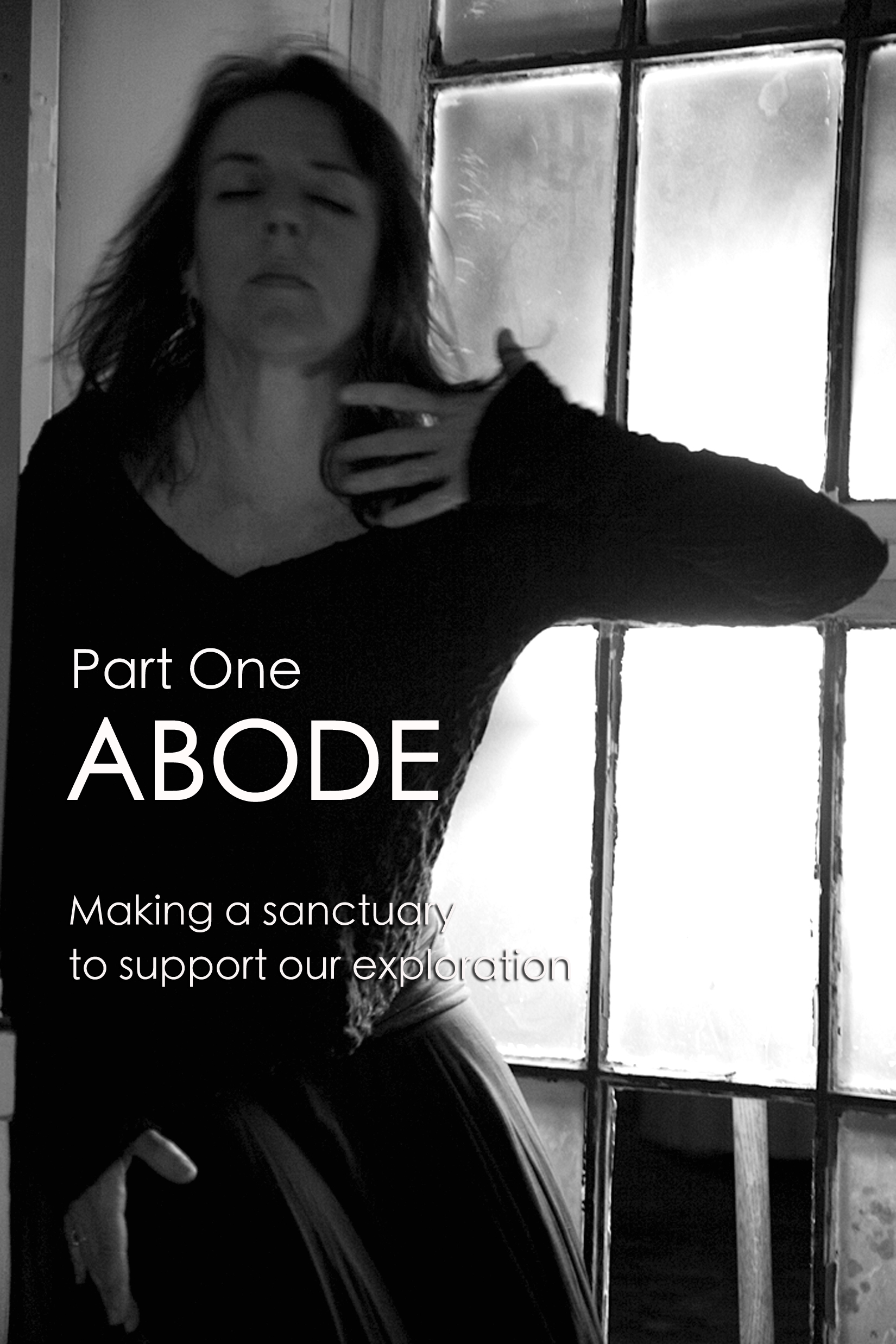 Introduction
About the Photographs

PART 1: Abode 
Making a sanctuary to support our exploration. 
1 Place
2 Regularity, Duration, Music
3 The Lure, Patience, Invitation, Inclusiveness, Open
4 The Movements
5 Body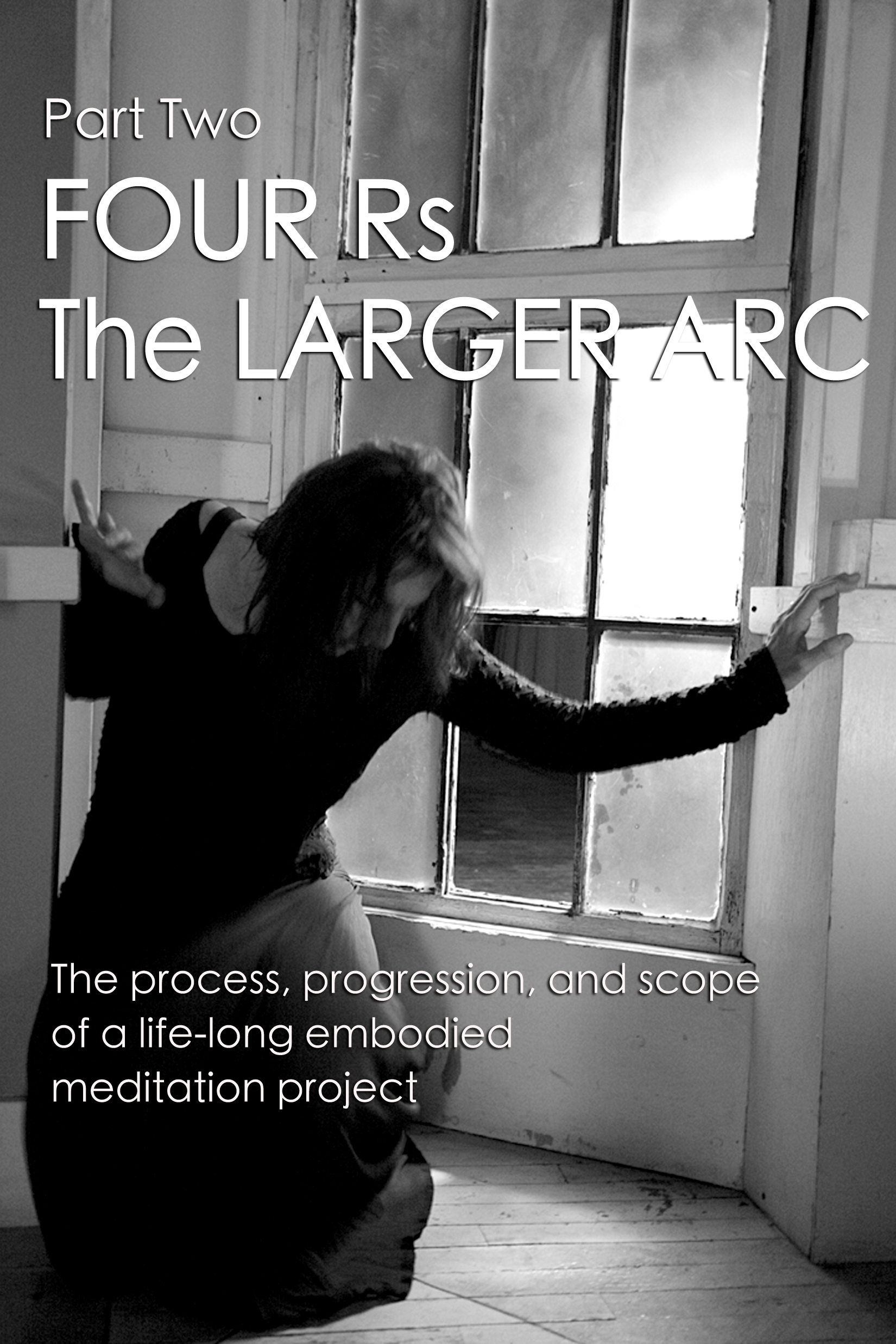 PART 2: Four Rs & the Larger Arc
The process, progression, and scope of a life-long embodied meditation project. 
6 Relaxation
7 Receptivity
8 Reciprocity
9 Rest
10 The Larger Arc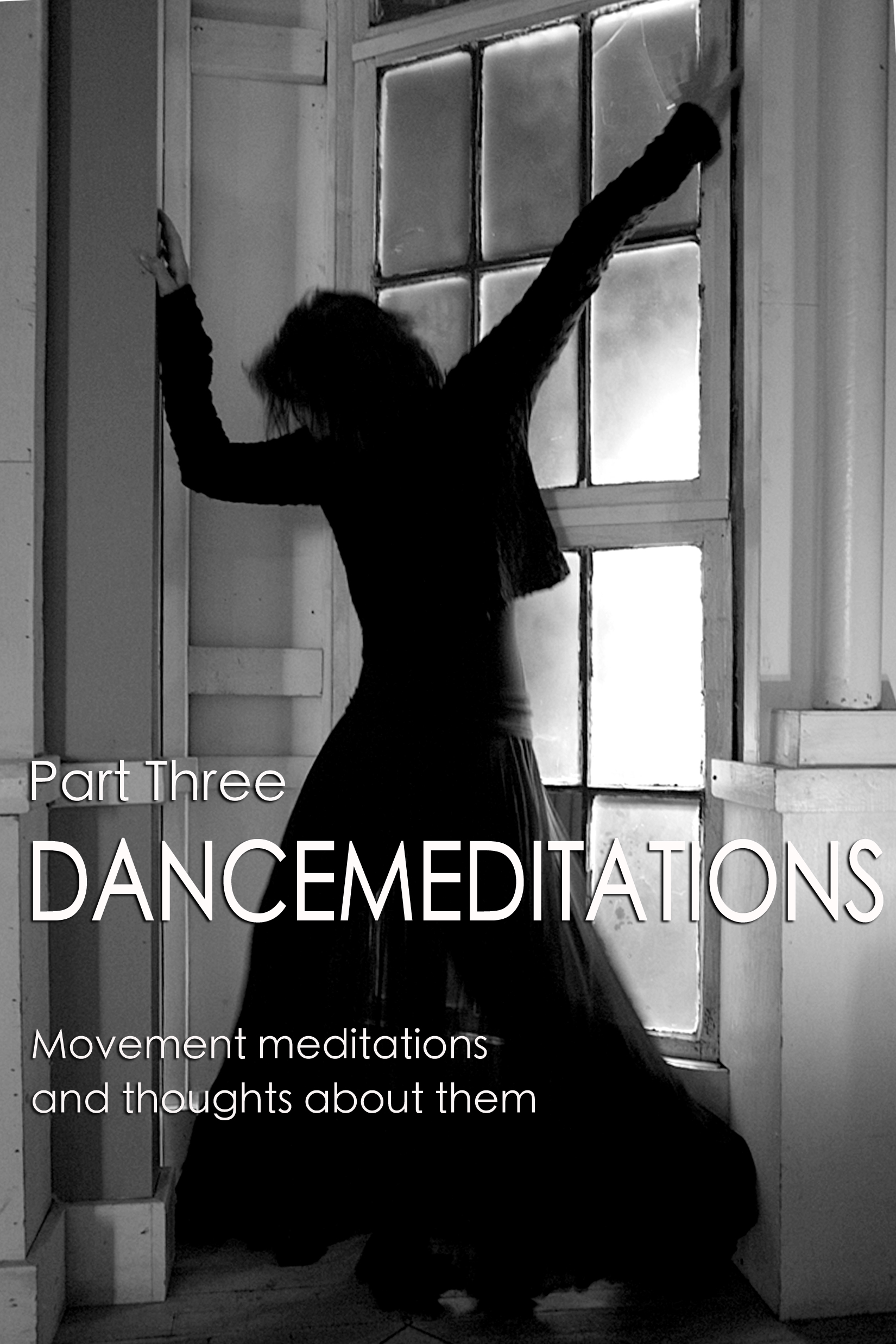 PART 3: Dancemeditations
Movement meditations and thoughts about them.
Section One: Movement Mantra    Dancemeditations for Diving Deep
11 Movement Mantra: Repetition, Evolution, & Momentum
12 Movement Mantra: Breath Dances
13 Movement Mantra: Rocking and Rolling
14 Movement Mantra: Whirling
Section Two: Time & Forces    Dancemeditations for Knowing
15 Slow Movement
16 Space, Gravity
Section Three: Dreaming in the Flesh    Dancemeditations for Excavation & Exploration
17 Imaginal Realm
18 Narrative Realm
19 Orchestral Body
20 In Witness & Inner Witness
21 Abstract Realm

Acknowledgments
Reading List
Praise for Dunya Dianne McPherson
Sojourn the Inner Heaven
"What a wonderful and rare opportunity it is to peek into the intimate quotidian experiences of a master artist and teacher! Dunya examines her process using a microscope with a poetic lens, guiding our deeper understanding and giving us a road map for embodied enlightenment and spiritual bliss. No matter how much you already know, you will learn more in this book."
—Elisa de la Roche, Ph.D., actor, writer, artist, educator.
"Sojourn is a gracious offering from the heart-body-soul of the author's lifelong devotion to all the ways "our flesh rewards us with its native inventiveness". Her poetic descriptions, effortless practices, and generous invitations expand the definition of meditation, serving to free the mind of doing so that one's breathing, moving body awakens with what is ready to be explored and discovered in the great mystery of being alive. Read, breathe, sense, feel, dance, attend, rest…guidance from a true master, one who reveres in every cell of her body the precious dance of all living beings." 
— Mary Abrams, MA, RSME, Founder of Moving Body Resources (NYC) & International Teacher, Author of Consciousness as Embodied Movement: Discovering intimate & more effective ways of living together
"As I started to read I felt the expansion of awareness that I feel when arriving and settling in a Dancemeditation session. Dunya has articulated the magic and merger of body mind spirit that is so big and palpable and mostly out of reach. This is beautiful!"
—Celeste Yacoboni, curatorial editor of How Do You Pray, Minister of The Walking Way 
"This book has been an inspiration for me. The meditations carry us through layers of body self into the mystical realm. This valuable guide, both poetic and practical, helps us savor embodiment and hold a sanctuary for the self."
—Katie Wells M.F.A. in Dance, Faculty at Radford University, Founder of Interweave
Skin of Glass
"…profound ideas, expressed in startlingly evocative language."
—Roger Copeland, author of Merce Cunningham: The Modernizing of Modern Dance
"Dreamy, deeply searching, and so smart kinesthetically…She journeys through organs, bones, muscles, delving into an other realm of thinking. A wondrous and thought-provoking excursion."
— Janet Mansfield Soares, Professor of Dance Emerita, Barnard College, Columbia University
"McPherson succeeds in the almost impossible task she sets for herself: putting into words what is wholly nonverbal dance, and describing what is utterly indescribable mystical experience."
—Ruth Vincent, author of Elixir and Unveiled, Changeling P.I. novels
"Memoir, prose poem, erotic journey, mystical discourse and cultural commentary Dunya's brave book also launches a new genre of writing from the body. It is a book sorely needed by a culture disembodied…"
— Mary Bond, MA, author of Your Body Mandala, Balancing Your Body, & The New Rules of Posture 
"She offers insights and inspiration on every page."
—Christopher Pilafian, Lecturer, Department of Theater & Dance, University of California, Santa Barbara
"A mystical page-turner! I read 'Skin of Glass' in two days all the way through, wishing, as I read, that there was a way I could inhale this book…"
—Jenna Woods, author  of  The Dancing Cymbalist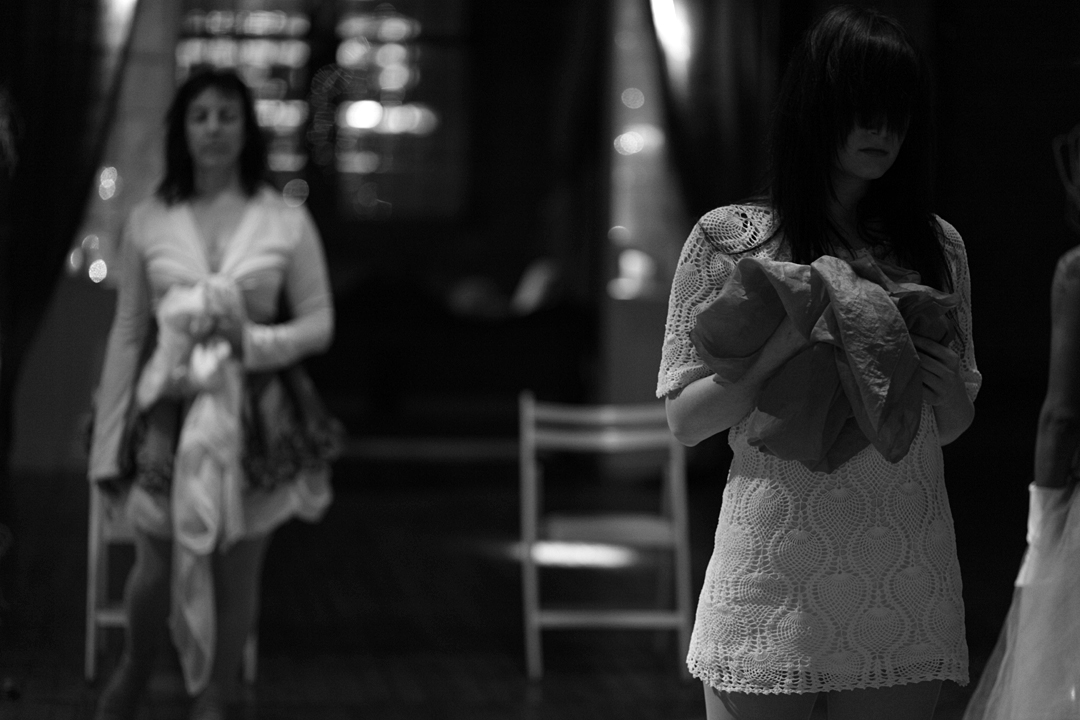 Amazon Customer Reviews for 'Skin of Glass'